About Zoï Environment Network
(from Greek ζωή, zoi, "life")
About Zoï Environment Network
We are a non-profit environmental organization driven by our belief that access to information lies at the heart of democracy and plays a prominent role in the quest to build sustainable societies. We combine expertise with creative talent to analyse environmental data and communicate clear findings and their implications to decision makers and the general public. We bring information to life by creating products for a variety of users to help navigate science and policy information as they relate to environmental issues. Our team also works to enable dialogue, develop skills and build capacity in government, academia and civil society.
Founded in 2009 and based in Geneva, Switzerland, Zoï employs a staff of 15. We work with associates worldwide, and have developed local networks in Central Asia, Eastern Europe, the Balkans, the Middle East and elsewhere that support us on the ground.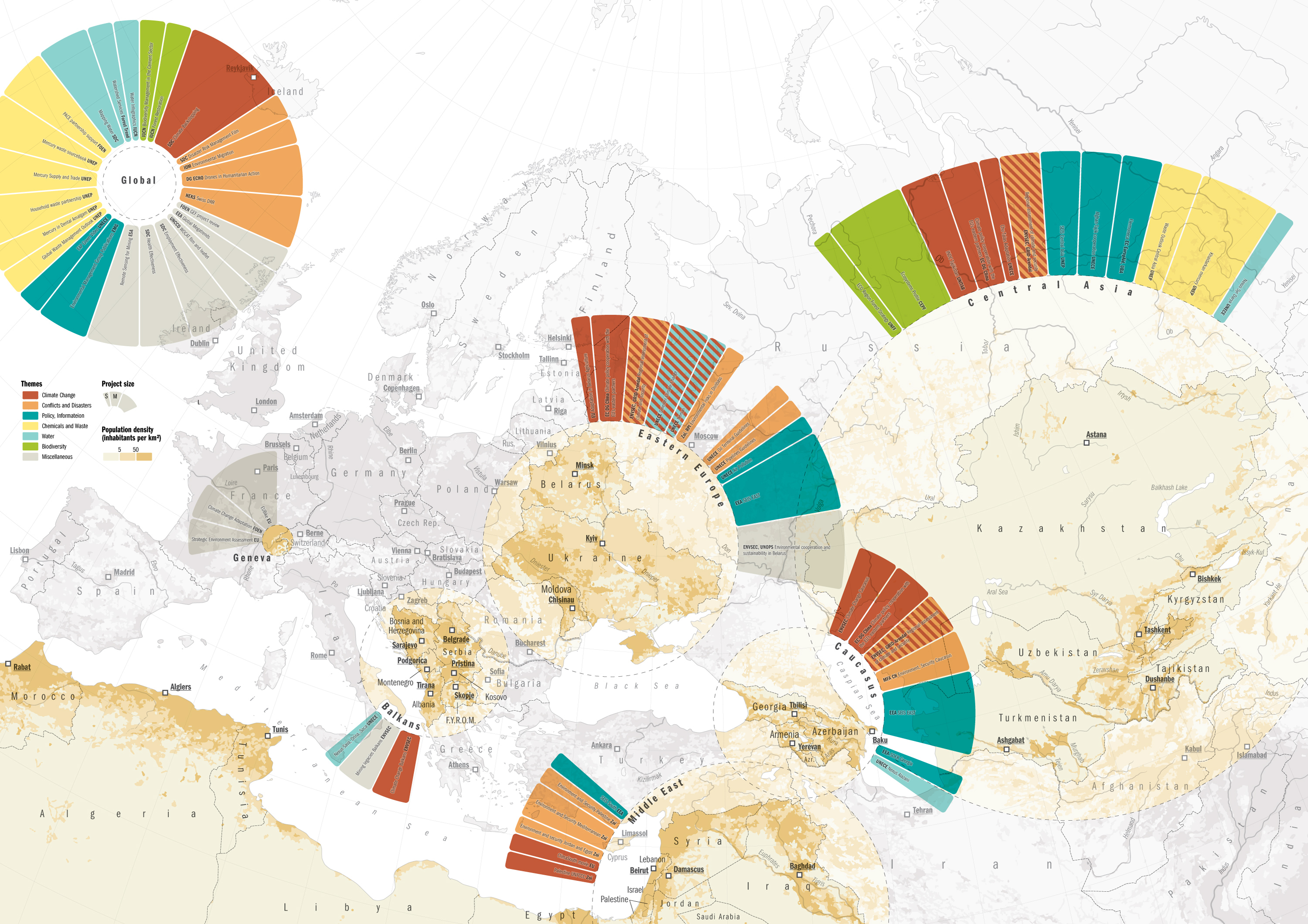 Partners
Zoï provides support to and collaborates with many multilateral and bilateral development agencies, global environmental agreements, regional organizations, NGOs and consulting companies. We hold consultative status with UN ECOSOC and are accredited with UNFCCC, UNEA and IOM.